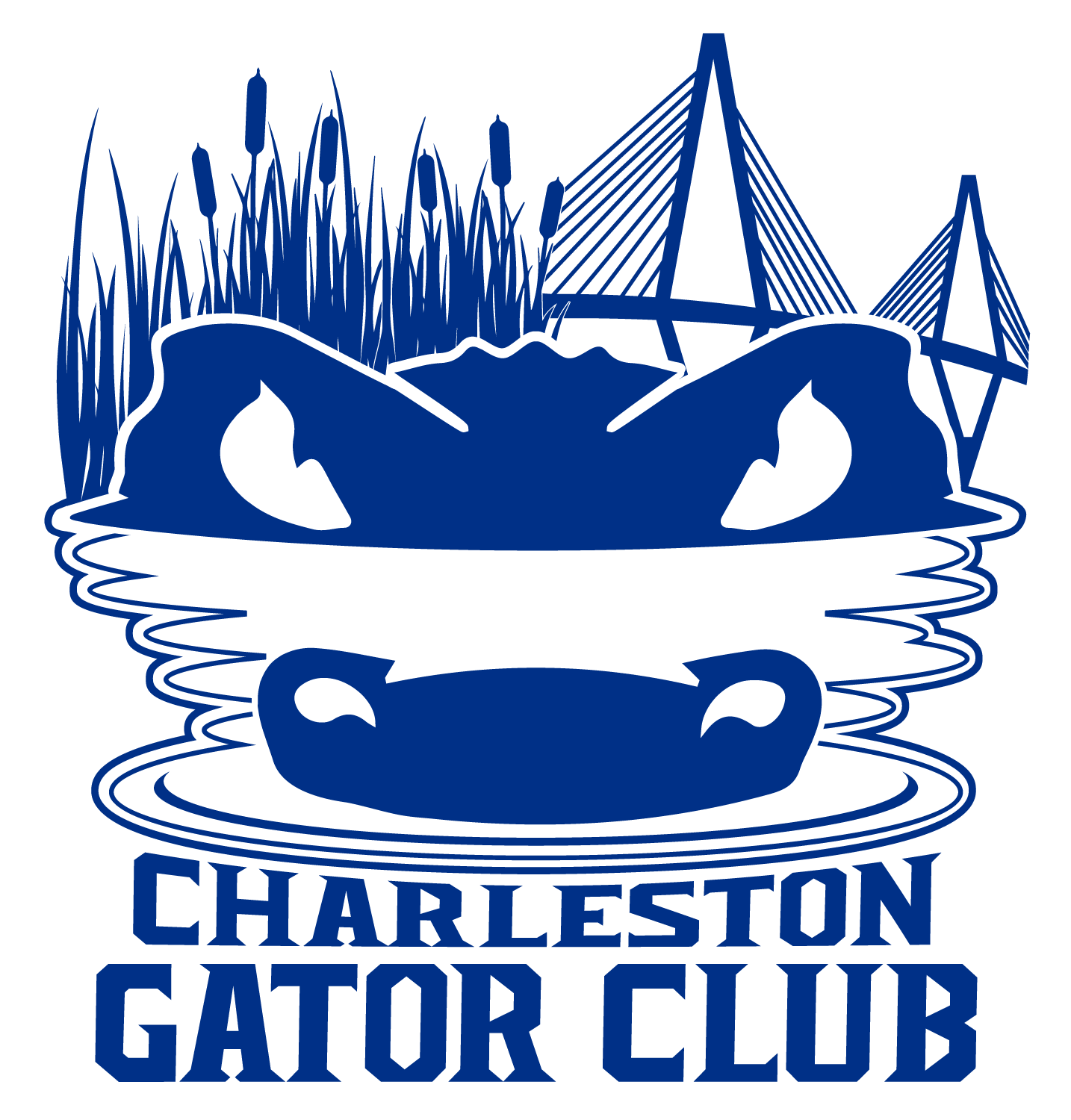 Connect to UF Alumni & Fans
The Charleston Gator Club is a chapter of the University of Florida Alumni Association. We are based out of Charleston, SC and exist for 3 main reasons:
1) To provide a support network for UF Alumni. 
2) To connect and share the enjoyment of UF Athletics with Florida Gator Alumni & Fans.
3) To provide scholarship opportunities for UF Students.
We welcome any Florida Gator Fan or Alumni (or their guests) to join us for a Watch Party for a UF Athletic event or any other hosted event. 
2023 Watch Parties
Saturdays = GAME DAY! Join us at Ireland's Own / Jagerhaus Pub in West Ashley as we cheer on the Gators! 
Utah
McNeese
Tennessee
Charlotte
Kentucky
Vanderbilt
UGA
Arkansas
LSU
Missouri
FSU
RSVP for our Next Watch Party Below
2023 – 2024 Club Officers
GET INVOLVED
We are excited to announce that we are actively seeking passionate individuals like you to join us as board members, officers, and volunteers for the upcoming year. We are also looking for people willing to host watch parties for the fall 2023 football season. This is your chance to play a vital role in shaping our initiatives, making a positive impact on our community, and bringing about meaningful connection within the Charleston Gator Club.
Whether you have a strong background in leadership, a knack for organizational skills, or simply a burning desire to contribute your time and expertise to the Charleston Gator Club, we welcome you with open arms. By joining our team, you will have the opportunity to hangout with like-minded individuals and cheer on the gators together!
STAND UP AND HOLLER
GATOR NATION GIVING DAY
Stand Up and Holler: Gator Nation Giving Day is a 24-hour fundraising event, calling on all University of Florida alumni, students, faculty, staff, families and friends to come together to support UF and all of its areas of positive impact in our state, nation and world.
During UF's fourth annual Giving Day in 2022, over 26,000 gifts were given to support student programs, scholarships, research, infrastructure improvements and more.